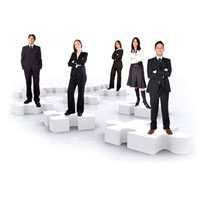 Omm Shree Associates is a trusted name in the real estate industry. We are a prominent real estate agent in Bhubaneswar specializing in the services of Property Buying, Property Selling, Property Rental and Property Lease and Property Loan Consultant for Residential, Commercial, Agricultural and Industrial properties.

The company had its modest beginning in the year 2010 and started its operations in Bhubaneswar. Ever since, it has transformed. We have a long way to go without faltering on its tradition of trust & commitment. Since then, it has undergone a complete makeover to develop into a highly efficient and customer centric corporate entity. We had tasted success at the very onset of our business venture which is the direct outcome of our team's efforts headed by our CEO, Mr. Niranjan Nayak. It has been due to his dynamism, foresight, strategic guidance and intelligent leadership that had catapulted us in the league of the chief real estate companies.

We have a highly efficient team of expert professionals who work towards justifying the two-fold mission of the company i.e. of ensuring customer satisfaction in all our endeavors and consequently becoming a world-class real estate company. The company is well known for its transparency & customer friendliness. The Group is dedicatedly working with a two pronged mission - to bring transparency in the real estate sector and to simplify the purchasing procedures for its customers. We have adopted the twin tools of expansion and diversification in order to become a world class real estate company.